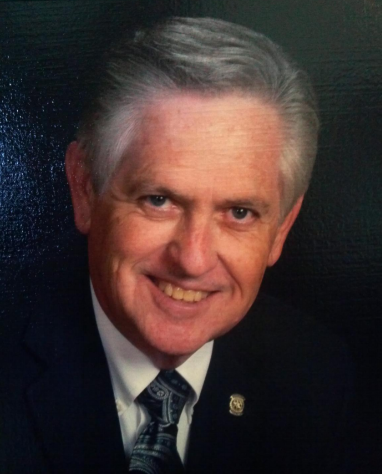 Stephen W. "Steve" Johnson is the kind of guy you want on your team. He has experience in a wide range of legal matters including but not limited to: contracts, real estate, family law, wills, trusts and estate planning, criminal prosecution and defense and is an accomplished negotiator. He is a down-to-earth straight shooter who is easy to talk with, relates well with clients, is thorough in analyzing the pros and cons of your case, and will be a zealous advocate for your cause.
He began practicing law in Hillsboro, Kansas, as a sole practitioner in 1973, and has been continuously licensed in Kansas for more than 44 years. Mr. Johnson has previously served as Marion County Attorney, City Attorney, Pro Tem Judge in both Municipal and District Courts and was previously the President of the Marion County Bar Association.
In 1997, he founded CornerStone Law, LLC, and began again as a sole practitioner in Newton, Kansas. He purchased the historic 1910 post office building in downtown Newton and renovated it as a law office.
Mr. Johnson is active in the Newton community having served on the Board of Directors for Habitat for Humanity (6 years), Asbury Park (nursing and retirement center, 6 years), and Assistant Scoutmaster for Boy Scouts (20 years). Currently, he is a member of the city's Historic Preservation Commission, the Chamber of Commerces and its Executive Board, and is a member of and has served in many offices and committees at First United Methodist Church. He is also a member and past President of the Harvey County Bar Association, member and past Master of Newton Masonic Lodge, and past President of the Newton Rotary Club.
Other National affiliations include the National Rifle Association and the Sons of the American Legion.
Mr. Johnson owns an acreage near Newton where he and his wife Marilyn raised four children, dogs, cats and horses. They love the outdoors and travel. They enjoy their kids, their seven grandchildren, good friends and farm living. Mr. Johnson's other interests include old cars and motorcycles and working "in the pits" on the champion dirt track race car he sponsors.
EDUCATION
Juris Doctor - University of Kansas School of Law, Lawrence KS, 1973

Bachelor of Science in Economics and Business Administration - Bethel College, N. Newton, KS, 1969

Udall High School, Udall, KS, 1964
COMMUNITY INVOLVEMENT
Habitat for Humanity

Asbury Park

Boy Scouts

Historic Preservation Commission

First United Methodist Church

Harvey County Bar Association

Master of Newton Masonic Lodge

National Rifle Associaton

Sons of the American Legion